Digital Colour in Graphic Design: Like it or not, we live in an increasingly digital world. Many of my generation can still remember, with some nostalgia, winding up the clockwork mechanism of a post-war radiogram housed in its polished mahogany case, then inserting a fresh needle into the pick-up arm, before placing Eddie Calvert's 78 rpm bakelite rendering of Oh Mein Papa carefully on the turntable.
From the arrival in the shops of the first clunky digital calculators, the pace at which digital technology has permeated every corner of our society has been astonishing.
By Ken Pender

Peace to all who follow guidance (20.47)
Go in Bottom to READ this book!!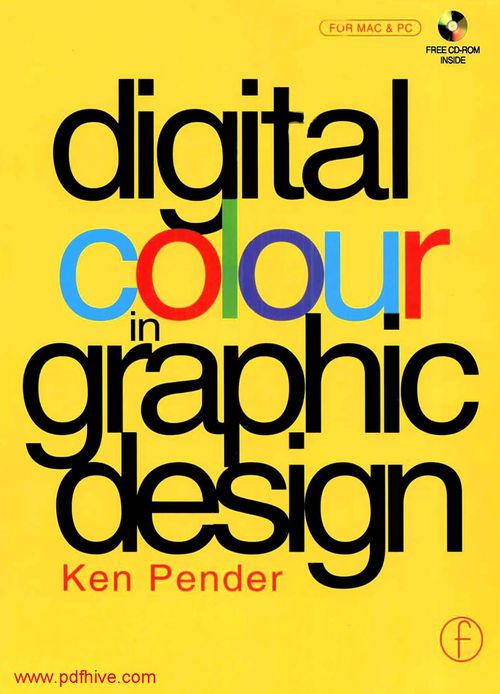 Contents of Digital Colour in Graphic Design:
Part 1 Digital Cdour – The Theory and the Practice
1 Light, sight and colour
2 Working with digital colour
3 Colour output
Part 2 Workshop
4 Defying the paradigms
5 Virtual architecture and terrain
6 The portrait
7 Digital sculpture
8 The human figure
9 The bizarre and the macabre
10 Images from nature and science
11 Digital art
Summary
Bibliography
Glossary
Index
The editors/writer of the book Digital Colour in Graphic Design:
Ken Pender
Information about Digital Colour in Graphic Design eBook

Book Name:
Digital Colour in Graphic Design
Writer/Editor:
Ken Pender
Language:
ENGLISH
Online Reading:
Yes (Full Book)
Android App:
No
PDF Download:
Yes (Full Book)
Available Format:
Online, PDF
Result:
HD (Printable)
Pages:
222
Size:
34.4 MB
Please click on the button below to read this book!

For further visit again www.PDFHive.com
If you need any PDF eBook plz write in comment box. Your interest is appreciated.
Related Articles



[pt_view id="4ad06b756q"]
About CEO of PDF-Hive

Shokat Javed
M.Phil Computer Sciences (SE)
Android App Developer (Native JAVA)
WordPress Web Developer/Administrator
Graphic Designer, Blogger
WhatsApp: +92 3056275237