A Wanted Man – Jack Reacher Book 17 by Lee Child: A Wanted man by Lee Child is an adventure, thrill and full of suspense. Lee Child discloses the salient features of the personality of his hero Jack Reacher. This is a high voltage novel which keeps the audience under trance for many days after it is finished by the reader.
A wanted man is a thrill, full of suspense and action packed novel by Lee Child. In the novel, Lee Child presents his hero Jack Reacher in a new and novel action. Lee Child has used his magical pen and wonderful craft of shaping the master piece and engages the readers in the puzzles of the mystery and mystic of story.
The novel "A wanted man" presents the adventure of Jack Reacher. It is in fact the continuity of the adventures of Worth Dying for. Jack Reacher is standing at night in the state of Nebraska in order to get out of the city by taking lift from someone. Hitching hiking is favorite mode of travelling but at this time night, no one is stopping his car to give hi lift of any kind.
At last, his patience of one and half hour bears fruitful and the three men are ready to take him along with themselves. Donald McQueen, Alan King and Karen Delfuenso are the name of these three men who give him lift in their carriage.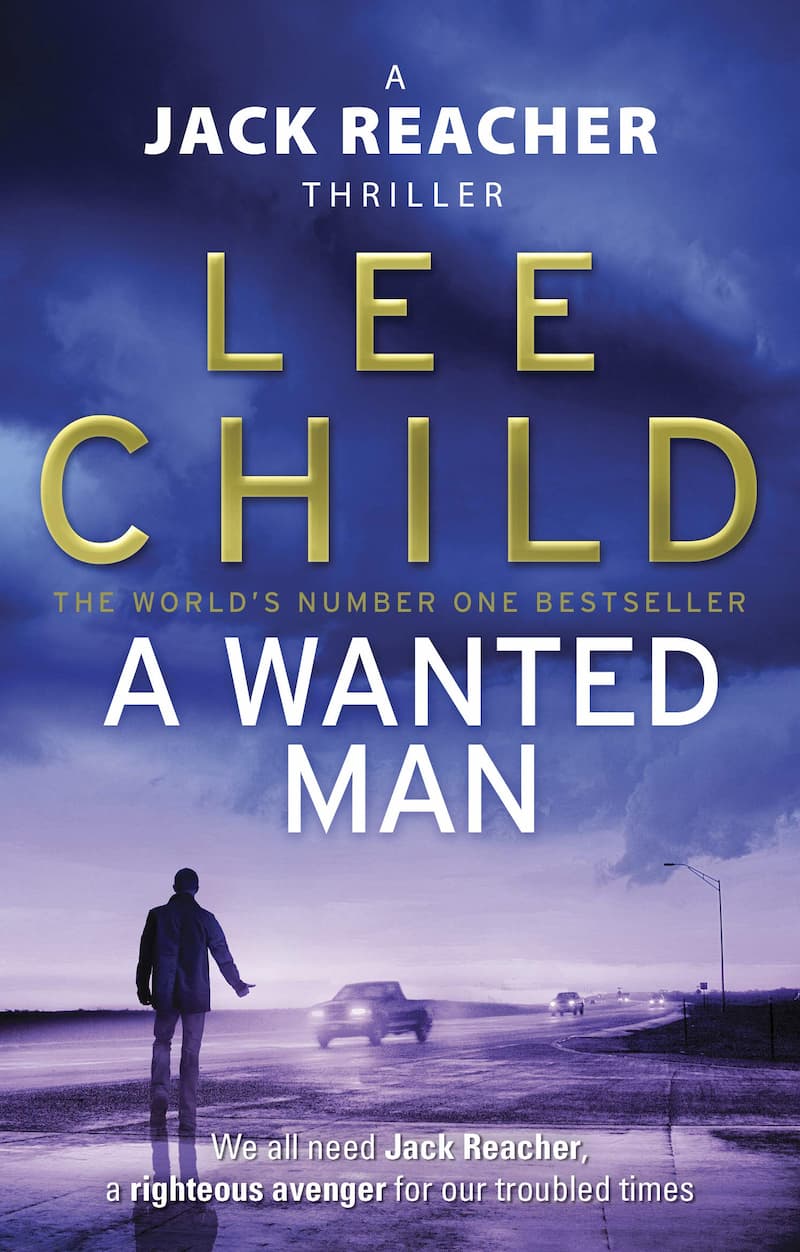 Common sense of Jack Reacher always works at best whenever he senses some kind of wrong or ill thing going around Jack Reacher. Their talking does not suit to their actions and gestures. The female passenger is very nervous. Jack Reacher is requested by them to drive the car as they pose to be tired of driving for a long time. Both male King and McQueen go to sleep but Karen is waking.
The police of the town are keeping watch and searching for the culprits who have murdered a man and kidnapped the waitress. Julia Sorenson and Sheriff Victor Goodman are at the duty of arresting the culprits. They are of the opinion that after killing the man, the culprits go to park and steel Impala.
Karen tries her best to tell the story with the help of eye signals and Jack Reacher is able to understand that the two men are the criminals who are wanted by the police. The two agents Sorenson and Goodman are right in their assumption as they trace the camera planted there in the front street where the murder takes place.
Jack Reacher and the three other stop at the gas station. McQueen and King become aware that Jack Reacher has come to know about their reality. They ask him to use his debit card for withdrawing some money. Jack Reacher informs the police secretly but his attacked by the killers with gun.
The story takes sudden turn and it is revealed that Karen and McQueen are undercover agent of FBI and they are tracing a group of terrorists who have planned to poison the water tank of the town to damage the town on large scale.
The plan is perfect and they are ready to implement it but one man steps in and all their plans are shattered into pieces. That person is Jack Reacher. Suspense, thrill and fight between the law agencies and the criminals take place and who knows who will win in the end. Furious action, breathtaking moments and daring stunts of Jack Reacher are traits of the novel A Wanted Man by Lee Child. Surely, it would take you by surprise when you open the first page of the book and until it is finished.

A Wanted Man is the kind of explosive thriller only Lee Child could write and only Jack Reacher could survive, a heart-racing page-turner no suspense fan will want to miss.
About Author
Lee Child is one among the world's leading heroic tale writers. He was born in Coventry, raised in Birmingham, and currently lives in big apple. . . Lee is that the recipient of the many awards, last Author of the Year at the 2019 British Book Awards. Lee Child is a more painter than the mere writer. He illustrates his character as if he living legend and is full of life.
Other Books by Lee Child
Killing Floor (Jack Reacher #1), 1997
Die Trying (Jack Reacher #2), 1998
Tripwire (Jack Reacher #3), 1999
Echo Burning (Jack Reacher #5), 2001
Without Fail (Jack Reacher #6), 2002
Persuader (Jack Reacher #7), 2003
The Enemy (Jack Reacher #8)
One Shot (Jack Reacher #9), 2005 – this is the novel that prompted the first movie adaptation in 2012 with Tom Cruise
The Hard Way (Jack Reacher #10), 2006
Bad Luck And Trouble (Jack Reacher #11), 2007
Nothing To Lose (Jack Reacher #12), 2007
Gone Tomorrow (Jack Reacher #13), 2009
61 Hours (Jack Reacher #14), 2010
Worth Dying For (Jack Reacher #15), 2010
Second Son (a short novella), 2011
The Affair (Jack Reacher #16), 2011
Deep Down (Jack Reacher #16.5), 2012
A Wanted Man (Jack Reacher #17), 2012
High Heat (Jack Reacher #17.5), short novella, 2013
Never Go Back (Jack Reacher #18), 2013 – second movie adaptation with Tom Cruise
Not a Drill (Jack Reacher #18.8), 2014
Personal (Jack Reacher #19), 2014
Small Wars (#19.5), 2015 (short story)
Make Me (Jack Reacher #20), 2015
Night School (Jack Reacher #21), 2016
The Midnight Line (Jack Reacher #22), 2017
The Christmas Scorpion (Jack Reacher #22.5), 2018
Past Tense (Jack Reacher #23), 2018
The Fourth Man (Jack Reacher #23.5), 2019
Blue Moon (Jack Reacher #24), 2019
The Sentinel (Jack Reacher #25), 2020
Book detail
ASIN : B007GCY8FS
Publisher : Delacorte Press; 1st edition (September 11, 2012)
Publication date : September 11, 2012
Language : English
File size : 2545 KB
Text-to-Speech : Enabled
Enhanced typesetting : Enabled
X-Ray : Enabled
Word Wise : Enabled
Print length : 417 pages
Lending : Not Enabled
If you really enjoy A wanted man – Jack Reacher Book 17 by Lee Child then also read these books of the same genre!
A Wanted Man – Jack Reacher Book 17 by Lee Child
The Affair – Jack Reacher Book 16 by Lee Child
Second Son – Jack Reacher Book 15.5 by Lee Child
Worth Dying For – Jack Reacher Book 15 by Lee Child
61 Hours – Jack Reacher Book 14 by Lee Child