Environmental Science Free eBook leads you to solve everyday environmental issues efficient way. Environmental Science is the tool specially suited for dealing with everyday earth pollution. Proofs of healthy life derived with the help of Environmental study. Environmental Science encapsulates the study of various sciences like physics, chemistry, medical science, life science, agriculture, public health, sanitary engineering.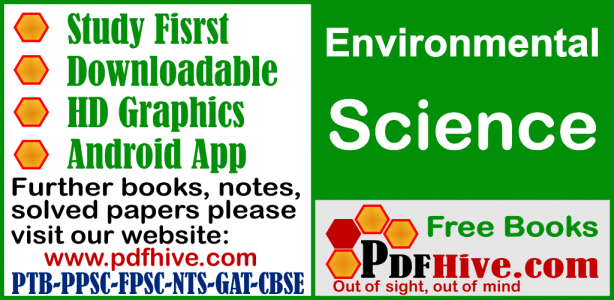 Literally environmental means surrounding, by what surrounded and where surrounded, influencing the growth of people, animal and plants.
Scope of Environmental Science Free eBook:
The environment consists of four segments as under:
Atmosphere
Hydrosphere
Lithosphere
Biosphere
Element of Environment:
Physical elements
Biological elements
Cultural elements
Book Contents:
1. Environmental Science: Definition, Scope and Importance
2. Environmental Science: Natural Resources
3. Environmental Science: Ecosystem
4. Environmental Science: Biodiversity and Conservation
5. Environmental Science: Pollution and its Factors
6. Environmental Science: Social Issues
7. Environmental Science: Human Population and Environment
8. Environmental Science: Field Trip
9. Environmental Science: Modern Methods
10. Environmental Science: Modern Library
11. Environmental Science: Modern and Effective Teacher Glossary
Reference
Our upcoming Books
Math class 4
Math class 5
Math class 8
Math tricks
Mathematics formals
Mathematics books
Mathematics solution
Importance of mathematics
Math games
Math solver
Sample Pages
Click to enlarge image!!!
Information about Environmental Science Free eBook

Book Name:
Environmental Science Free eBook
Writer/Editor:
Dr. Y. K. Singh
Language:
English
Online Reading:
Yes (Full Book)
Android App:
Yes
PDF Download:
Yes (Full Book)
Available Format:
Online, PDF, Android App
Result:
HD (Printable)
Pages:
312
Size:
1.41 MB
Please click on button below to download this book!
Related Books:
For further visit again www.PDFHive.com
If you need any PDF eBook plz write in comment box. Your interest is appreciated.