MDCAT entrance test is always toughest for students after F.Sc medical students. Merit to achieve is becoming difficult day to day. I compile this book for ease to get good marks. Students can practice mcqs from this book. MDCAT Past Papers 2008-2018 updated Solved book can be helpful to examine a students for exam preparation. MDCAT Past Papers 2008-2018 are organized early in this volume 1. This book will cover the full syllabus of UHS.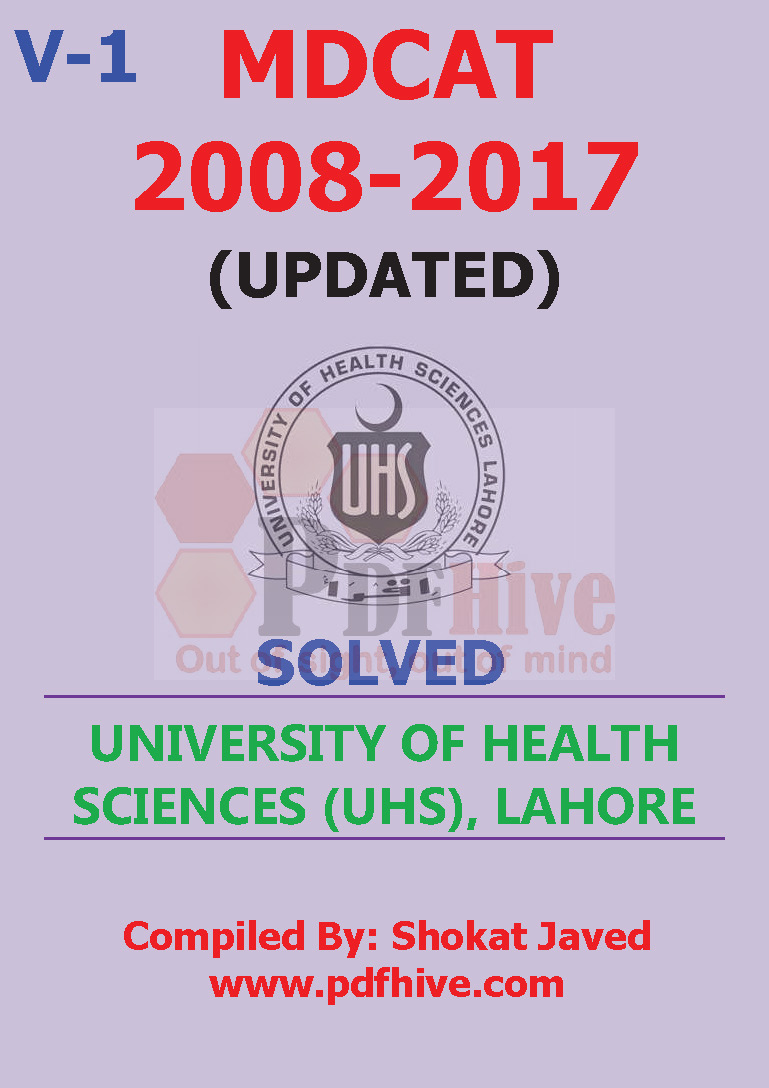 MDCAT Marks Distribution:
Test Name: MEDICAL AND DENTAL COLLEGES ADMISSION TEST (MDCAT)
UNIVERSITY OF HEALTH SCIENCES LAHORE, PAKISTAN
Total MDCAT test marks: 1100
Total MCQs: 220
Negative Marking: Yes
Time Allowed: 150 minutes
Subjects:
Biology
Chemistry
Physics
English
Structure of the Question Paper
Structure of the MDCAT Question paper

Subject
No. Of Questions
Biology
88
Chemistry
58
Physics
44
English
30
MDCAT Past Papers 2008-2018 updated Solved has the following Papers:
MDCAT Past Paper 2009
MDCAT Past Paper 2010
MDCAT Past Paper 2011
MDCAT Past Paper 2012
MDCAT Past Paper 2013
MDCAT Past Paper 2014
MDCAT Past Paper 2015
MDCAT Past Paper 2016
MDCAT Past Paper 2017
MDCAT Past Paper 2018
The editors/writer of the book are:
Shokat Javed
Sample Pages
Click to enlarge image!!!
Information about Pdf eBook

Book Name:
MDCAT Past Papers 2008-2018 updated Solved
Writer/Editor:
Shokat Javed
Language:
English
Online Reading:
Yes (Full Book)
Android App:
No
PDF Download:
Yes (Full Book)
Available Format:
Online, PDF, Android App
Result:
HD (Printable)
Pages:
217
Size:
4.3 MB
Please click on button below to download this book!
Related Books:
For further visit again www.PDFHive.com
If you need any PDF eBook plz write in comment box. Your interest is appreciated.