Blessings of Ramadan: Dear Islamic brothers! Dawat-e-Islami's Majlis-e-Tarajim, an office in charge of replicating the books and booklets of Amir-e-Ahl-e-Sunnat originator of Dawat-e-Islami 'Allamah Maulana Abu Bilal Muhammad Ilyas Attar Qadiri Razavi into different dialects of the world, is satisfied to show the book 'Faizan-e-Ramadan' in English under the title of 'Blessings of Ramadan.
Go in Bottom to READ this book!!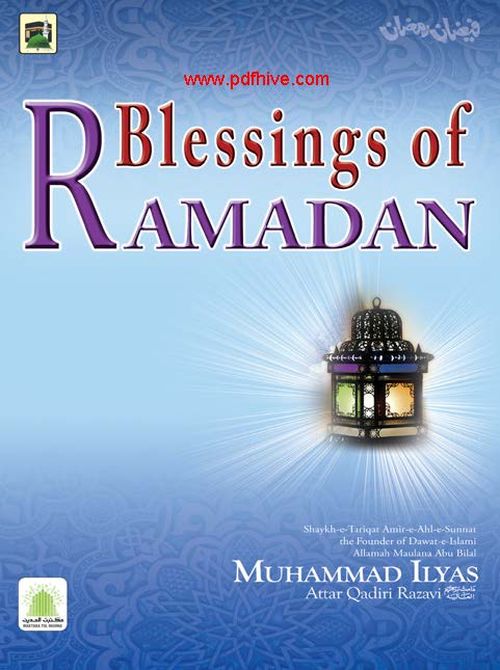 Contents of Blessings of Ramadan:
Du'a for Reading the Book
Transliteration Chart
Translator's Notes
Excellence of Ramadan
Rules of Fasting (Hanafi)
Blessings of Tarawih
Blessings of Laila-tul-Qadr
Blessings of I'tikaf
Blessings of Eid-ul-Fitr
Excellence of Nafl Fasts
Twelve Parables about Fasting People
41 Inspiring Parables of Mu'takifin
40 Ahadis about Excellence of Salat-'Alan-Nabi
22 Madani Pearls of Giving Dars from Faizan-e-Sunnat
Method of Delivering Dars from Faizan-e-Sunnat
Glossary
Bibliography
Index
Table of Contents
The editors/writer of the book Blessings of Ramadan:
Muhammad Ilyas Attar
Information about Blessings of Ramadan eBook

Book Name:
Blessings of Ramadan
Writer/Editor:
Muhammad Ilyas Attar
Language:
ENGLISH, Arabic
Online Reading:
Yes (Full Book)
Android App:
No
PDF Download:
Yes (Full Book)
Available Format:
Online, PDF
Result:
HD (Printable)
Pages:
438
Size:
6.62 MB
Please click on the button below to read this book!

For further visit again www.PDFHive.com
If you need any PDF eBook plz write in comment box. Your interest is appreciated.
Related Articles



About CEO of PDF-Hive

Shokat Javed
M.Phil Computer Sciences (SE)
Android App Developer (Native JAVA)
WordPress Web Developer/Administrator
Graphic Designer, Blogger
WhatsApp: +92 3056275237