Chemistry 9th Class Textbook Urdu Medium is helpful for students, teachers and lecturers. Major Chemistry topics are branches of chemistry, atoms, solutions and Chemical Reactivity. This textbook contains the full syllabus for Chemistry 9th class PTB. It is very helpful to prepare NTS, GAT, PPSC, FPSC tests for educators, teachers, headmasters, headmistresses and lecturers.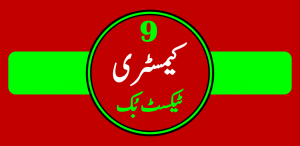 Chemistry 9th Class Textbook Urdu Medium has the following chapters:
Unit-1: Fundamentals of Chemistry
Unit-2: Structure of Atoms
Unit-3: Periodic Table and Periodicity of Properties
Unit-4: Structure of Molecules
Unit-5: Physical States of Matter
Unit-6: Solutions
Unit-7: Electrochemistry
Unit-8: Chemical Reactivity
The editors of the book are:
Sample Pages
Click to enlarge image!!!
[ngg src="galleries" ids="9″ display="basic_slideshow"]
Information about Pdf eBook

Book Name:
Chemistry 9th Class Textbook Urdu Medium
Writer:
–
Language:
Urdu
Online Reading:
Yes (Full Book)
Android App:
No
PDF Download:
Yes (Full Book)
Available Format:
Online, PDF, Android App
Result:
HD (Printable)
Pages:
185
Size:
10 MB
Please click on button below to download this book!
Related Books:
For further visit again www.PDFHive.com